A little reminder that Step Up 3D is released this Friday! SYTYCD alumni galore! Twitch, Legacy, Joshua, Ashlee, Ivan and many more! So definitely check it out!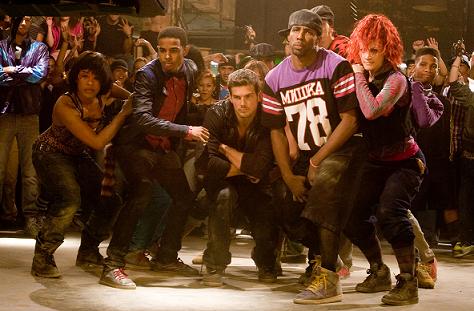 The premiere took place earlier this week, and plenty of our dancers (cast members, all-stars, and top 4) were in attendance. More pics from the premiere and the afterparty over at GettyImages.
So far reviews have been mainly positive, with most reviewers and audiences dubbing it extremely 'fun' and 'entertaining'. You can read them all over at Rottentomatoes.
Here's just a TV spot and a clip featuring Stephen 'tWitch' Boss (who btw has just been cast in 2 new movies, congrats Twitch!) to wet your appetites, just so you don't completely spoil yourself before you watch it in 3D. But if you're desperately curious to see more before Friday, feel free to check out plenty more clips, behind-the-scenes videos and interviews over on YouTube.

Uploaded by StepUpMovie