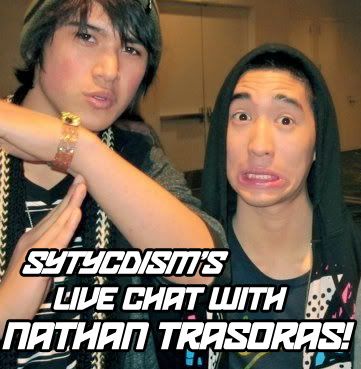 Since we've had a huge success with the recent chats, we've decided to schedule another one today with the one and only, Nathan Trasoras (s6)! Nathan will be live TODAY Friday, February 26th, there is no set time, but he should be online at approximately 4PM PST/7PM EST!
You don't want to miss this!
Chat will be hosted here with USTREAM, so to be able to post questions, you must have a USTREAM account. Sign up for one here! Feel free to chat below until the event!